The Legitimate Ways to Earn Money Online at Home (also for Beginner)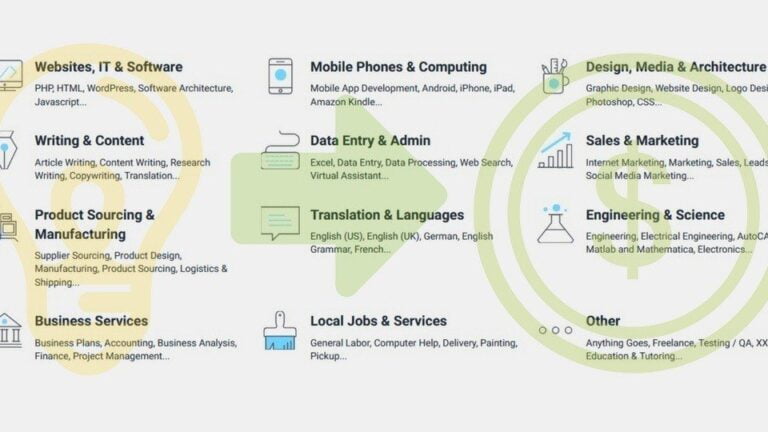 Last updated on
There are some legitimate ways to earn money online for beginners: freelance websites (Freelancer, Fiverr, Udimi…), affiliate marketing, blogging earning, youtube… Finding the things about your ability (what you are good at) and start earning money from them.
I guess you have already read many articles about make money online at home (how to earn money online, how to make money online for beginners) but almost of them are just telling/convince you to sign up/join for some seminar, training session or something else like that way to easy to earn money online (they usually are showing their income and this will make you feel inspired…that's good but it's not simple as you think. If it's easy to make money online so all of us will be an online millionaire).
Firstly, it's free for you but as you known as everything has its own price, you often are curious and follow them. At least, they will have your info/profile then you will promote emails marketing/coupons/links building…(if you aren't going to buy their things that's okay but you will give them the traffic/email/revision/views…that's things can help them great on the way to earn money online).
I'm talking about bad part of earn money online but it is possible to make money online for sure, but it should be legal (legitimate way) to do that (this is important, we won't mention to cheat/unlawful ways), it will be trending in 2018 & also in the future. Too many of them need a lot of work/dedication before seeing the first dollar. The best thing about internet business that is easy to get started, most of them didn't need upfront or take little investment. In this article i will tell you some tips for getting the job (that will need you to spend time with real work/real job and you also need to take it seriously/be professional if you want to get paid) :

– Freelance Website :

There are the list of websites here you can sign up/join to them and work on it and get paid for sure (if you can give value jobs to your partner/client). Here are some legitimate/famous websites that pay (i have already worked on them and get paid):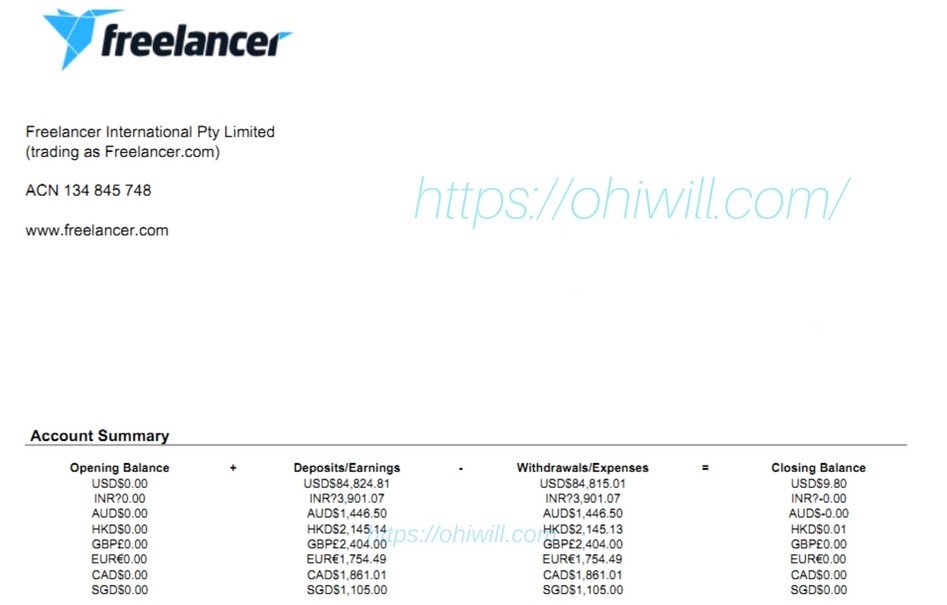 Freelancer is now one of the biggest freelance website that's marketplace of ideas, skills, and freelancing/outsourcing/crowdsourcing to connect freelancers with varied skills across the world where anyone can work on what they think they can. Here allows freelancers to get work, interact with the employer on their project in the most convenient way possible. You can find many online jobs from simple (data entry, ms word/excel, article writing, content writing, translation…) to more difficult (programing, science, architecture…) whatever you think you can do and complete it's perfectly. You can sign up/join at Freelancer to start your business by click here (sign up with Freelancer marketplace for FREE). Please read this article for more detail about how to start earning money at Freelancer.com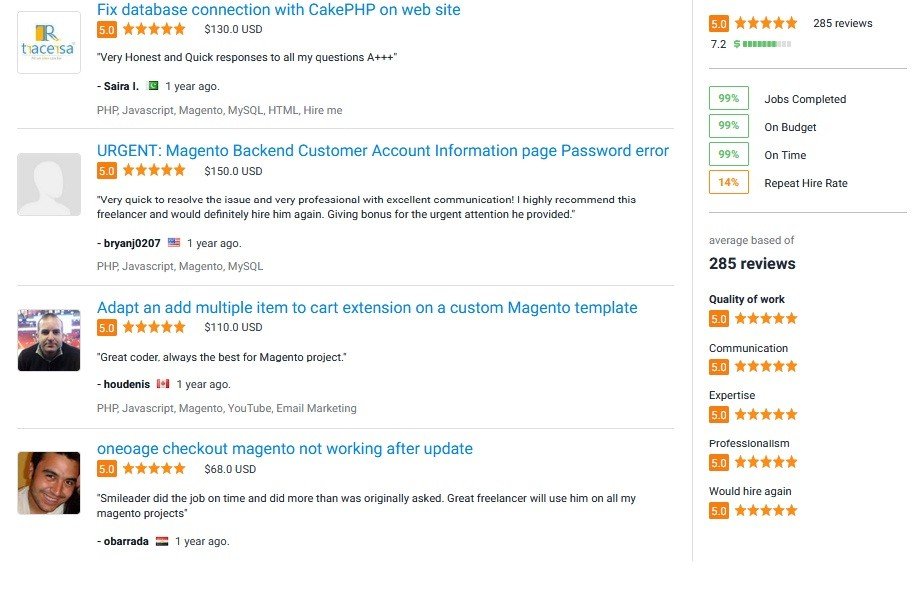 I have joined and worked on Freelancer site about 6 years ago (sometimes, i still work on it). I will show some projects i have already completed on Freelancer website to earn money from my partner/employer (if you have any further questions or something related to freelancer website please feel free to contact me , i have more experience when working here, i will be happy to help you)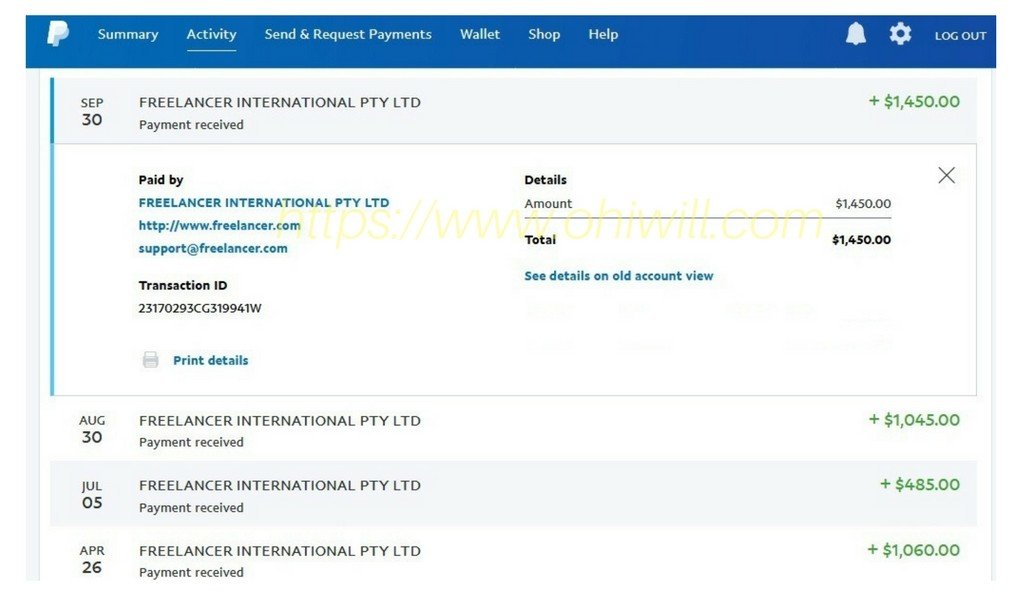 This is Proof video with reviews and payment from Freelancer site:
This is also an online marketplace this is great place to make a few dollars (offering tasks and services, beginning at a cost of $5 per job performed) or spend a few your dollars if you need to do something/services people offer (beginning at a cost of $5 per job performed, from which it gets its name). Basically, everything is $5 (it could be more than $5 if you want extra job performed). You will pay $5 or charge $5 for things they call them "gigs" (eg: i will write 100 words of highest quality for $5).

You can join at Fiverr website and earn your first dollar online by click here (sign up with Fiverr for FREE). Want to more information about Fiverr ? You can read this article: What is Fiverr? Making Money Online with Fiverr (for Beginner, Newbie)
Udimi is a website (network) where the advertisers and publishers or anyone want to exchange traded/buy/sell specifically for solo ads.
Simply to talk about Udimi (How it works): the advertisers/publishers need to promote their links so they will buy your solo deal and give you their link (typical fee on Udimi is around $0.35 – $0.60 per click, almost of them are $0.35) then you will deliver the jobs by way that's promoting their link gave you (by Email Marketing, social network: Facebook, Twitter, Instagram, Tumblr…or something else as long as you can get the clicking a link). When the clicks as a complement (total clicks purchased) that job will be delivered and you will be get paid.
You can read this article for more detail : Making Money with Udimi (Earn Online from Clicks)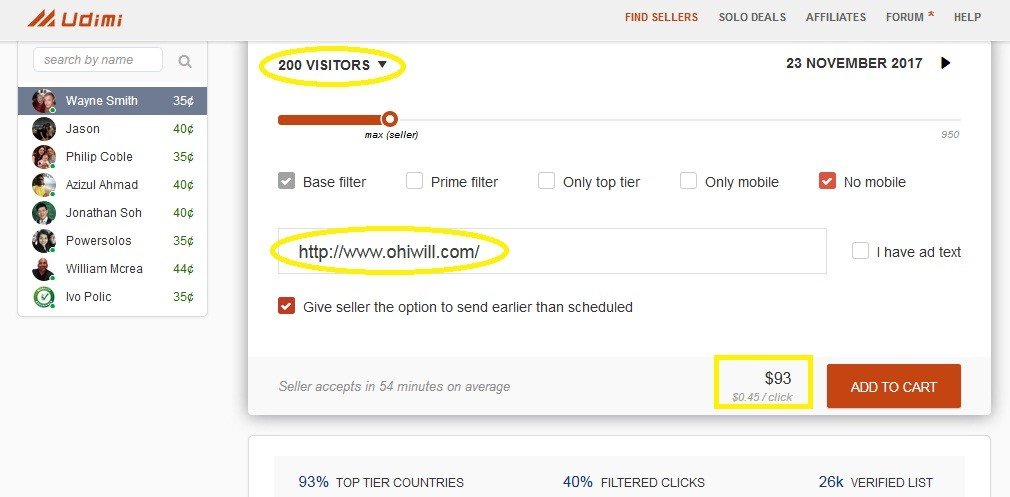 Signing up for Udimi network here. You can look around and get a few bucks.
– Affiliate Marketing :

With affiliate marketing you don't need the products (you do not have to invest in creating/manufacturing the product), you only need to promote and sell the products of other companies/vendor. You will display/promote the their products on your website or using email marketing, social networks or sales page…
You market them and try to sell the products. When your buyer/prospect is ready to order (make the sale/order), they have already clicked the buttons or links (they go to affiliate site to complete the order). Your customers are tracked using special codes on the order links on your website (your affiliate partner's website will manage this). You will get credit for every sale (it's called "commission").
I will tell you which is the best affiliate networks:
Clickbank is an online marketplace that connects digital content creators (vendors) with affiliate marketers who then promote them to consumers offering the products (retailer of both physical and digital products). I would recommend Clickbank if you want to be an Affiliate Marketer, it's the best. You can click here to join it (it's 100% legit and free).
And you can read this article to know how to make money from ClickBank, even you're a beginner or newbie: Making money online with ClickBank Affiliate Marketing (for beginner, newbie)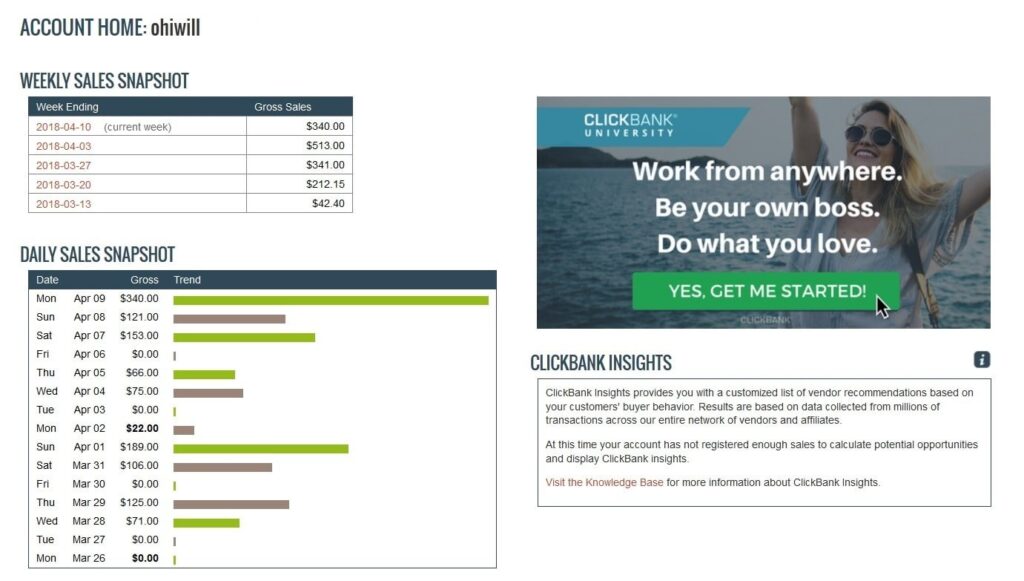 Amazon is not only an online shop, it's the world's biggest online retailer (this company was originally a book seller but they have expanded to sell a wide of consumer products and digital products). They also have a big Affiliate Marketing program (or Amazon Associates program). You can create an account and look around it here
– Start a blog

Why not ? If we do not mention blogging that's failure. I think who has also this dream that's a lot of fun. You can read this article for more details: How to start a blog with WordPress (passion and earning) .Please create your own blog and write about what you like (your advantage/inspired) here you will providing the useful articles/posts who are interested in information and products related to your niche that will help you have a lot of traffic (please read this article for get more visitors and increasing traffic of your blog with SEO, social network promotion, emails list building: The ways to get more visitors to your blogs (increasing traffic without investment)). Then you can earn money from it (by advertising, affiliates, services, products, sponsored/paid posts… ). As u know we are also doing this 🙂
– Youtube channel

I think you've probably heard about making money with Youtube, yes it's possible for sure. The top youtuber with some hot channels (millions subscribers and millions/billions views) can make millions each year. You can create and set up/build your Youtube channel now then adding your content (please do not re-up videos on Youtube).
Two years ago, it was very easy to make money from YouTube but it is not the case at the moment. On February 20th, 2018 YouTube changed their monetization policy. And you have to do more to earn money. There are several challenges and methods when making money on Youtube. I think this will help you.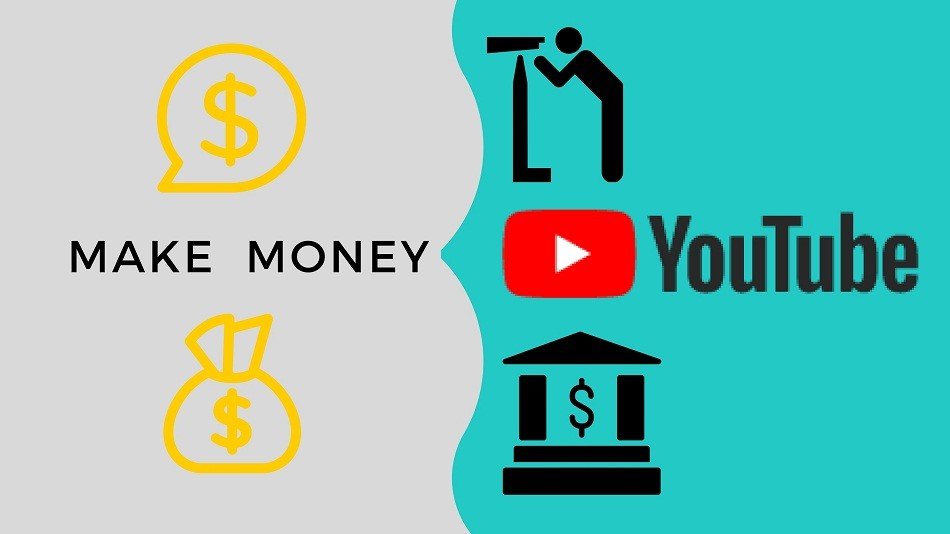 Here are some ideas for your videos as: how to, review products, unboxing, prank…there are so many hot niches. The continued that's you need people to watch your videos (subscribe your channel also) and also watch/click ads in order to make any money (gain an audience). Then you can monetize your videos (firstly, you need to get at least ten thousand total views (total views of all of your videos) to start earning money). For get paid from your videos you need to set up Google Adsense account and withdrawal money from there.
Conclusion
We have already worked on them and get paid so you can do the same with your skills. I say first because it's free and legit so you must put your time in it (it took me around a week to get my first money). You should know nothing is easy. Especially, that's about money earning. So don't give up !
Still wanting more? Here are the top 13 best websites that can make money online. You can take a look them also.
When you have already earned money from all above ways. Then you can withdraw your earnings through PayPal or Payoneer… (you can sign up at Payoneer for free and get $25 bonus now. Read this article for more details: Open a bank account online with Payoneer for free to transfer money international). Especially, if you come from countries unsupported by PayPal (or you are having problem with your payment medthod) then Payoneer is your best choice.
I wish you success. Try your best ! Good luck !