Making Money with Udimi (Earn Online from Clicks)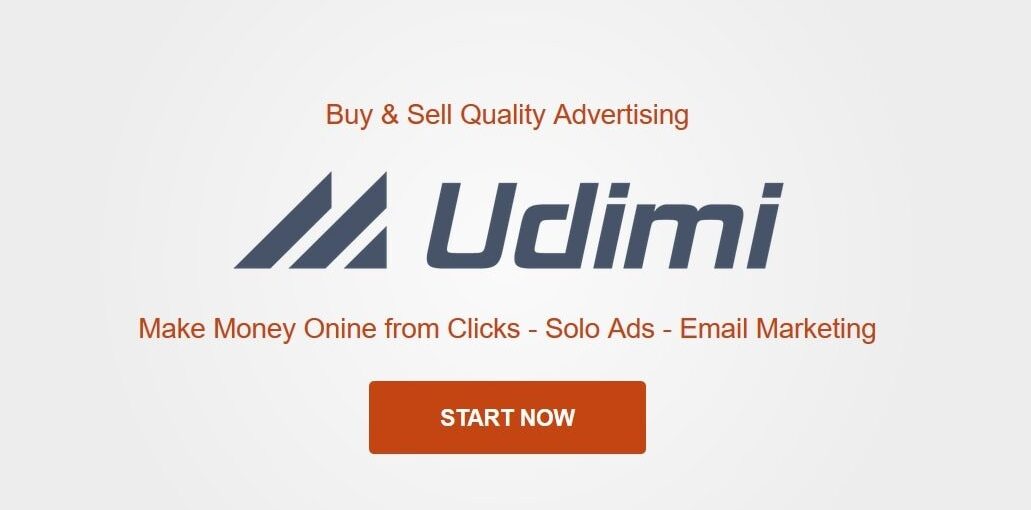 Last updated on
As mentioned in our articles, you can make money with Udimi from your email list. More specifically, you will get paid when someone clicks on the link of email list that you advertise (Solo Ads). Price is based on the number of clicks of the email you sent (earn money online from clicks).
This is one of the legitimate ways to earn money online. In this article, i will let you know how to make money online with Udimi website. It's a legit way to earn money from Clicks – Solo Ads with Email Marketing. But how to apply the email marketing strategy effectively? For sure this is a problem that has scores of solutions and one of the solutions that I would like to share with you is the method of Solo Ads via Udimi website.
1. What is Solo Ads?
You might be introduced about Solo Ads at first by an advertiser, or might know it through an expert on advertising. But you do not understand what Solo Ads is?
For those who the first time hear about the 2 words "Solo Ads", they must be confused by this complicated concept. However in reality, Solo Ads is much simpler than you think. Solo Ads is a way of advertising products via email through the customers' list of other individuals (direct advertisement by Email Marketing). Based on that, each of those who advertise conduct a list on their own. After that, they let others rent this email list to advertise products' service. Using our own email to advertise products is "Email Marketing" meanwhile renting  email list of others to advertise is Solo Ads.
To make it clearer, you can think like this "you are having an email list of customers interested in losing their weight. A brand that sells products helping lose weight And they would like to advertise the products to those people by the means of Email Marketing (with a landing page). But they have no information of the customers. Therefore, they would like their products to be advertised through your list. You agree to send the information of the products to your customers. At that time, you and the brand are doing Solo Ads".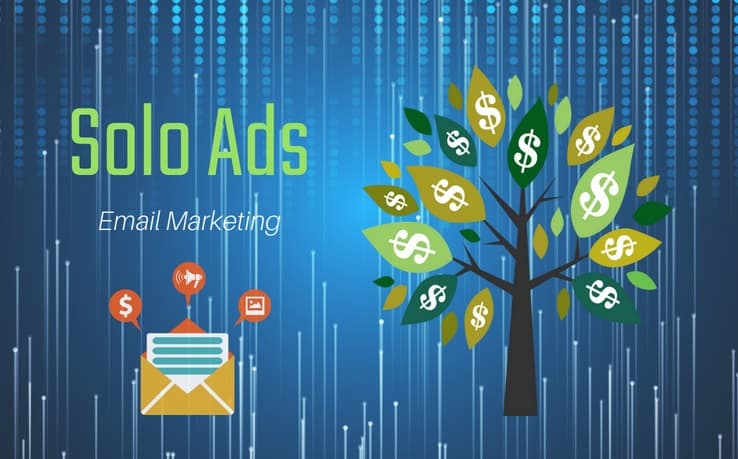 So to make it simple, Solo Ads is an advertising method of using other people's email list. It is just like you let someone rent your email list to implement their marketing strategies. Thus you can see email list is highly vital. To achieve a good email list is not a piece of cake. People have to make efforts and spend money to build up the email list. Then they have to take care of the list. To make this "caring" process convenient. They have to make use of such services as Aweber or Mailchimp. These systems have functions like creating Opt-in (collecting email lists) and tracking to keep pace with the number of clicks or links in the email.
2. What is email marketing?
Email Marketing is a business activity which sends email to recipients in a list to introduce, advertise or show gratitude, etc .In the hope that they purchase the products or services. The main goal of email marketing is to build up the relationship with customers, gain trust and increase the chance of customers realizing the brand name.
However, Email Marketing unfortunately is somehow disreputable. Due to having many advantages, it is overused by companies to spam other people. Even though email marketing is not to be blamed, people still do have doubts. If an email is not sent by a known person, people usually consider it as a spam mail and delete it immediately. In other cases, Email Marketing still operate effectively and can help your company develop the brand name and sell products.
There are many reasons why you should use email marketing:
Reach thousand, millions of people with high ROI (Return On Investment)
Build up good relationship with current customers.
Introduce new product.
Bring bonus benefits to customers.
By avoiding the marketing errors, you can surpass other competitors with Email Marketing.
3. Why should you make an email list of customers?
Another reason why you should use Solo Ads is that not only does it create profit from advertising products but it also helps build up email lists from Solo Ads. You need to do as following to be able to make an email list from Solo Ads and sell products as well.
When you are in demand of using email to advertise products, or doing affiliate marketing by email marketing, then possessing an email list is very important. It helps you get commissions from the products. To have the list, you can make it on your own or rent from other people (Solo Ads). One of the websites supporting Solo Ads buying and purchasing is Udimi.com. There are many email list suppliers there. Price is based on the number of clicks to the email link.
If you do Affiliate Marketing then you'd better not ignore making email list. It helps have the email of customers and sell products as well.
4. What is Udimi?
As shared above, Solo Ads is the method of buying and purchasing email lists to perform strategies of advertising products and services. So how can buyers and purchasers meet with each other? They need a place to connect and Udimi (Udimi.com) is that place. Or in another way, Udimi is an exchange market for buyers and purchasers of Solo Ads.
How Udimi works: the buyer/publishers need to promote their links/landing pages who buy your Solo Ads (typical fee on Udimi is around $0.35 – $0.60 per click, almost of them are $0.35) . And you will deliver the jobs by promoting their links in your email list.


5. Why should we use Udimi to do Email Marketing?
Though at the current time there are already a lot of websites connecting buyers and purchasers of Solo Ads. But Udimi is still ranked the best by users. There are reasons why you should consider using Udimi for your Email Marketing Strategies.
Firstly, Udimi has the list of high quality email suppliers (Seller). Due to its high reputation, Udimi therefore has an advantage of assembling many renowned sellers. Here, you can reach the amount of clicks, registrations and purchases of 70%-90% the total amount of emails sent from these sellers. What's more, Udimi also allows you to review and comment other sellers. Which is similar to Freelancer (Freelancer.com), Fiverr (Fiverr.com) or Amazon (Amazon.com), etc. Thanks to that, you can easily choose trusted and suitable sellers before making the last decision for your investment.
Secondly, emails on Udimi are real and have good interactions. One of the reasons we mentioned is that customers have the rights to evaluate the sellers' service quality. Thereby, it is difficult for these sellers to use mischievous tricks to create fake traffics or fake number of clicks. Additionally, Udimi has a team of highly professional technical engineers. They always update and develop new algorithms to eliminate fake traffic and accounts. Specifically, if registering for Prime Memebership of Udimi. Then you are able to use functions of Landers (create and manage your own landing page on Udimi), Click Tracker and Advance Click Filtering to eliminate fake traffic and number of clicks. This will help save your time.

Thirdly, Udimi has an effective "Email Marketing'' evaluation system named Track Optins and Sales (Udimi Optin Tracker). This system allows you not only to keep track of number of clicks but also to number of people registering accounts or purchasing products on your website from Udimi. Thanks to that, you can evaluate effectively your Email marketing strategies through these detailed elements as beneath:
 You will get detailed information about each visitor: IP, Geolocation, Country, OS, Browser …
Quality of email list from sellers you already choose
Quality of landing pages you create
Optimizing investment expenses by determining which source attracts most people or is of highest quality and which source do not.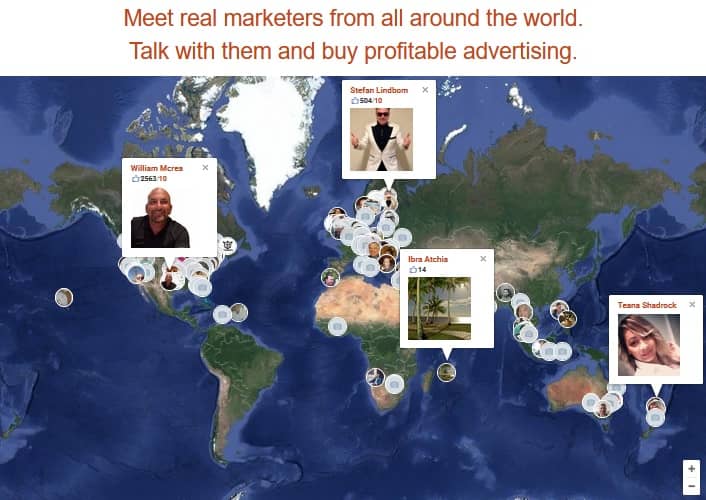 6. Hindrances of using Udimi (Disadvantages, Difficulties)?
Udimi is bringing a lot of different advantages to users. And certainly, in the future there are many other benefits which you cannot miss.
Because Udimi is mostly used by foreigners, mostly marketing experts from developed countries, their email lists come from everywhere in the world. Hence it is highly competitive.
Next, Udimi is a high quality exchange market so in stead of following Freemium model. Which allows users to experience basic features and spend money to purchase more features. Udimi obliges you to pay an investment at the very beginning. And the expense from Udimi is not cheap for it costs almost $19.95 per month just to become a member and be able to make use of their features. These expenses of course do not include the expenses you have to pay for sellers to purchase Solo Ads from them. Therefore, before making a decision of using Udimi, you have to think thoroughly to avoid wasting your money.
7. How to take full advantage of Udimi?
As mentioned above, Udimi is an exchange market of purchasers and sellers , therefore, you can take full advantage of Udimi as two above roles.

If you are a seller then things shall go more smoothly for you. With an investment of $19.95 per month you can easily get back the invested amount if you have a high quality email list. And remember that most users from Udimi are foreigners thus there are scores of opportunities for you. At the beginning time, you do not have lots of profit yet, but when already gaining trust in Udimi you can increase your price level. Besides, if you are a purchaser, Udimi is a great place.
Firstly, you can take advantage of email lists from other sellers to foster your sales. This is the prioritizing goal of almost everybody when using Solo Ads.
Secondly, one of the things you cannot miss is to make use of email lists of other sellers to build up your own list. Simply, you create your own landing pages and attract other users to register the information when they access. At that time, you can have a list of many customers and use them for many futural purposes, even for the purpose of becoming a seller on Udimi. Why not?
Above are some analyses and evaluations of ours of the method of Solo Ads Email via Udimi website. We hope that the knowledge will bring you new ideas to your business. We wish you success!
"Now is the best time to start your own business".