The Ways to Get More Visitors to your Blogs (Increasing Traffic Without Investment)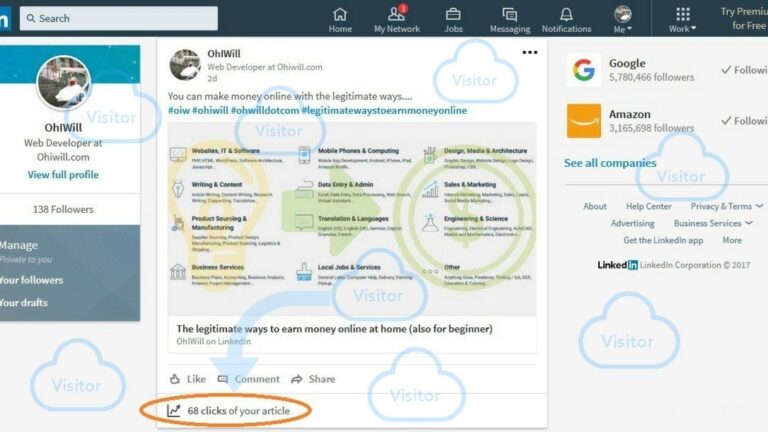 Last updated on
In this article i will tell you the ways to get more visitors with search engines optimization (SEO), social network promotion, emails list building… to your blogs without investment.
When we're creating a new blog or website, we will be asking ourselves how to get more visitors or the ways to increasing blog/website traffic or how to get our blog to top of Google search…This is not easy for sure.
I have made some research on it and i will tell you (what i learned). There are basic (but its amazing, too easy) tips if you want your blog to grow up (we will talk about personal blogs or small website here and not the big business kind, so you can do them without investment):
– Attractive Title and Quality Content
The title and content are the most important of your blogs for sure, so please focus on building them.
1. Quality Content
About this you will need to ask yourself : what is the main focus of your writing ? its keyword for you follow it through all of articles. Remember "Content is King", so you must focus on writing about quality content something different from already popular blogs. Please making your content easy to read that will help visitors can quickly decide that your content is worth sharing or learning more knowledge from it. If visitors like your articles then they will visit your blog again and read more (certainly, you like this also).
2. Attractive Title
The quality title will be summary of the content, it is the most important part of each of your blog articles. Most people only read titles at first then you will decide to read more or not. So it should be an attractive, interesting and engaging titles, it should be writing with this format:
Use numeric in the title
Use <h1> tags for main title and <h2> tags for subheadings to separate content and anymore <h3>,<h4>…

Use bullet points for the list of things
Bold important words or sentence for emphasis
…
3. Other things
You need also optimize other things like : url structure, alt & title of images, internal and outbound linking… Anymore, you can install SSL certificate for your blog and speed up also this is better for improve SEO ranking (you can easy to get both for free with registering quality hosting provider by read more here).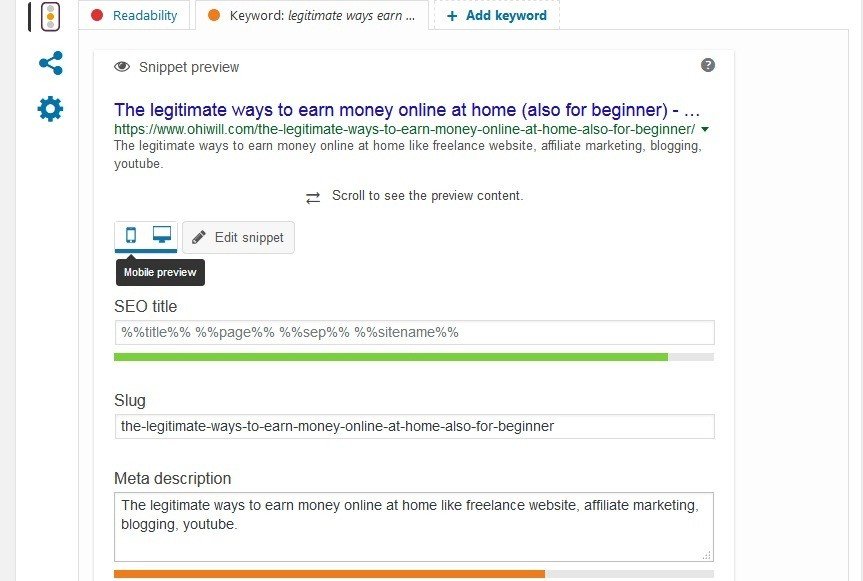 – Promote your bog/website
To do this, you need to answer the question : what are the keywords you will be using in your blog ?  You need to know what they are, trying to emphasize more on them, trying to turn them into "your idea" with articles you will write about.
You first want to search engines to index your blog, you also need to know exactly what your content is about. Your keywords must indicate to search engines exactly what you write about. Then you will submit your blogs to major search engines for indexing so that your blog can be found online.
1. Optimize your blogs for Search Engines (SEO)
You had good contents now its time to submit your blogs to search engines, you also need to optimise your blog. This is making your website more visible to everyone who are looking for keywords regarding to your niche via search engines like Google, Bing, Yandex…
Focus your keywords : the keywords are the heart or brain of SEO. One of the ways to increasing traffic to your blog that makes sure every page on your site has a keyword strategy that can be writing into the page title, content, meta description, url structure… So you need to choose one key phrase that you believe searcher would use to find that article. But please do not spam or overusing your keywords.
Optimize your meta description: this provides a summary of your content on page to search engines (it will appear in SERPs). The meta description gives visitor information of your content about what they need to be looking for or not  preview for readers), this also helps them decide if they should to visit your articles/post or not.
Building quality list of backlinks: if you can do this that's really good, the best of backlinks of your blog should be coming from real websites or blog in your niche or

relevant

keywords with good content and social media shared.
Make sure your blog is mobile-friendly (responsive design): Google will displays the mobile-friendly results first so we are focusing on improving our websites/blogs is mobile-friendly this always is important for user experience for sure.
Use Google Webmaster Tools (Search Console): you need to submit/indexing your blog URLs structure to Google (this helps you index the pages faster), this will helps you analyze clicks from Google Search, and it's useful to determine which keywords people are using to find your blog content.
Speed up your blog : the speed is essential. We don't want to be waiting or loading the content to read, they will find another website with faster to loading. Are you get hurting experience about this ? If your blog is faster when loading then the more engagement you will be receiving.
Write more (regularly) : if you often update your blog, the more traffic it will be receiving. The major search engines gives higher priority to websites with fresh content.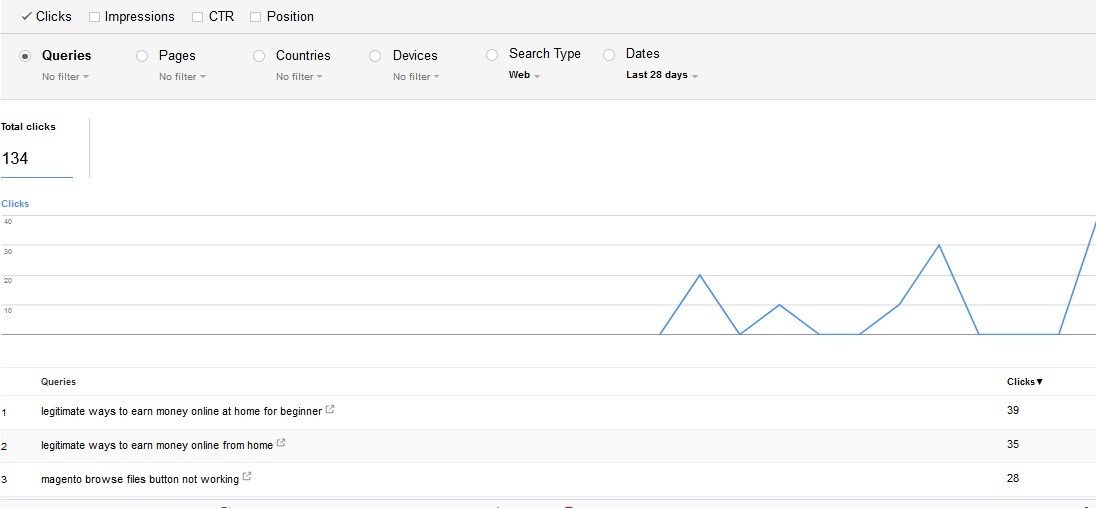 2. Social network promotion
You need to answer those questions: Who will be interested/reading what you write about ?  Which community or social network do they will go to  discuss ? For example: Facebook fan page/group, Twitter fan page, Reddit subreddits, Linkedin group/company, other forum…
Why we need to promote blogs on social network ? Because the social network are internet services that let you interact with everyone and share/create your content on them. They can help you reach millions of people over the world with easy and fast way to connecting. It's also great marketing opportunities for your blogs for increasing traffic (get more visitor to your blogs), building stronger relationships with the reader and they will visit again your blog. That's great ! There are some easy and free ways to bring/drive traffic to your blogs. So you can post your articles on social media channels (the more the better):
Creating an account (or group/fanpage…) on social networks: Facebook, Twitter, Linked, Instagram, Minds, Tumblr, Quora, Reddit, Digg, Yahoo, Delicious... And start sharing your articles with friends for more likes/shared. Creating and keep your profiles with url of your blogs and updated with latest posts on the wall/new feed and using hash tags if you can (as long as you can post your article on them).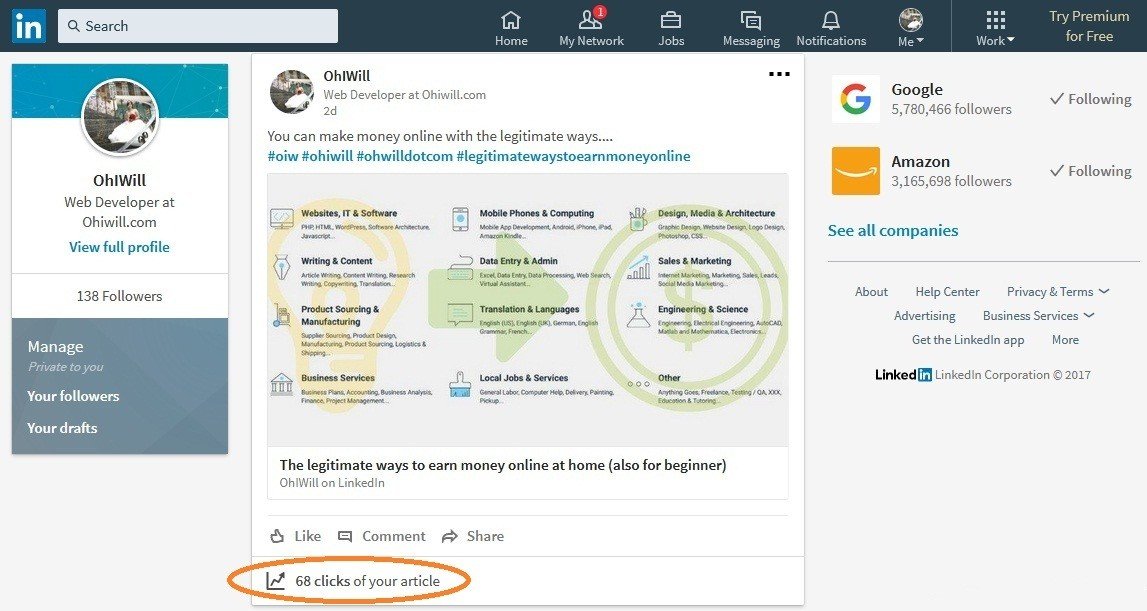 Create presentation/representation related to your niche, your target audience with Slideshare and Inforgraphics and end of the them you will put a link to your blog there.
Using forum comments and relevant blog comments: you will find the forum or blogs here people who are in the same field and looking for the same thing then creating an account and comment on them (do not put your links or something else is related to your blogs).
Using your signature in forums, emails, 

newsletter

… : You can put url (or articles) of your blogs in signature that will help reader when viewing your profile or email, newsletter can see it (include a link and give a beneficial reason for people to click to link of your blog).
Just ask: you can post a question on your social network (Quora, Yahoo, Reddit…) and you can also post your url into it if you do not that they can go to your profile to viewing (maybe, they're curious).  Anymore, you can say something like "if you enjoyed this article, please share it" or "leave your opinion in comment"…at the end of blog articles.
Use social media plugins & buttons: you should to make it simple, such as only with couple clicks of the left mouse, this will help visitors who interested in your articles can be easy to share your posts quickly to their social media audiences (you can see that at the end of this article).

3. Email list building
An email list is one the best marketing tools to engage with your subscriber then promote your blogs with new contents. You can not just rely on social media or other platforms, with emails list you will have consistent audience who will be interested in your content. So please building your email list of yourself :
Make it easy to subscribe to your email list with subscribe form (eg: MailChimp…). If reader like your contents, they will be likely to subscribe as well, so you can put subssribe form on the sidebar or at the end of the article. Or you can use sign up form, newsletter popup. Give some reasons for why your blog visitors need newsletters, and how your stuff will benefit and profit when subscribing. This will help you are reaching the right people because they have already spent time to read your content.
Promote new content in newsletter (create campaigns): when you had robust emails list you can create a newsletter then sending your posts in newsletters. You need to make your subject line is break or shock title for people to even read your message so this will entice readers to open your email, make it short and focus to the point.
Whenever you broadcast a newsletter i guess that will make sudden growth in blog traffic (check this in Google Analytics).
Conclusion
Growing your blog traffic that's not things you can see them right away (growth rate may not be fast), it also needs more time . So please be patient and waiting for the results. Do follow the steps above, and you will be able to get more traffic to your website/blogs for sure. If you want to its better you hire some SEO expert or using online advertising  (paid search) to boost website traffic this is really good but you it will cost you money. So you need to consider before make investing decisions.
Let me know your suggestion in comment, if its useful to help everyone increase their traffic i will implement in my article.