The 5 Keys for developing a great blog (Plan Notes and Strategies)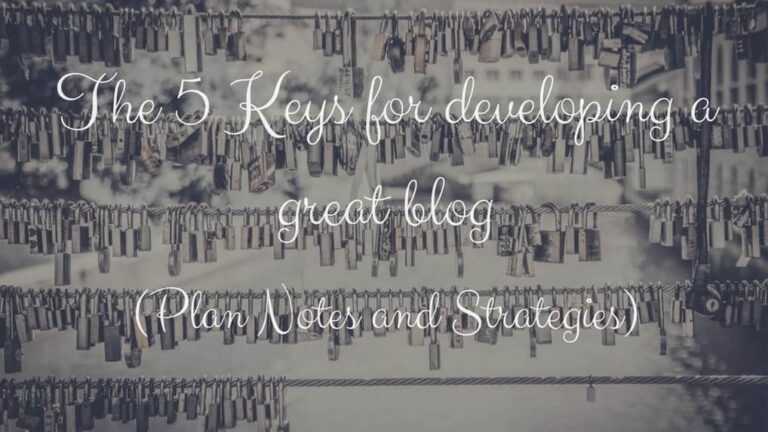 Last updated on
When already having your own blog, the next task shall be developing contents. There are 5 keys (development strategies) for you. Do following these keys (Plan Notes) in this article, you will have a great blog.
If you want to have a great blog to earn money in the future then the development strategies, keys for developing your blog are important. This is necessary because writing blogs is challenging, don't ever rush to write a blog, publish on the internet and wait for readers. If that is how you write, then I believe you have no ability to compete with other bloggers, at least from my perspective 🙂 So we will share you the 5 keys for developing a great blog (we're trying to do this also).
1. Quality is more important than quantity
Beginners usually publish scores of short and superficial articles, in the hope of "filling up" their blog. They are completely wrong. Readers adore a blog with high quality and beneficial articles instead of a blog filled with so many articles with low quality. Google is just the same.
Therefore, you'd better research and polish your article, set a specific and regular writing schedule . Don't rush to publish 5 articles per week, or else you might not be able to publish anything the following month. Write contents that attract readers: make them feel that your articles are truly advantageous, when finishing the article, they might find the answer and finally engage in the article by commenting, sharing, etc
Write specially attractive contents will help make users stay at your blog for a longer time as well as come back more often. This is a highly important element for Google to evaluate and rank the articles on your blog.
You can read this article it also helps you with "attractive title and quality content…" development.

Tips for you: Always set a regular writing schedule to avoid running out of ideas as well as abandoning the blog for a long time.
2. Familiarize yourself with SEO Onpage (Write a SEO-standard article)
Mentioning SEO, most people think it is something very professional, which is only for professionals to do. But in fact it is not that difficult. When writing just apply some uses of SEO Onpage that I already shared to optimize the article. There are also some definitions relating to SEO that you might need to know:
a. Keywords
Just think what internet users usually type in the searching bar, then insert the keywords in the title of your article and also in the content. If you are in need of finding keywords for your article, why not use the scheduling application of Google called "Keyword Planner" ?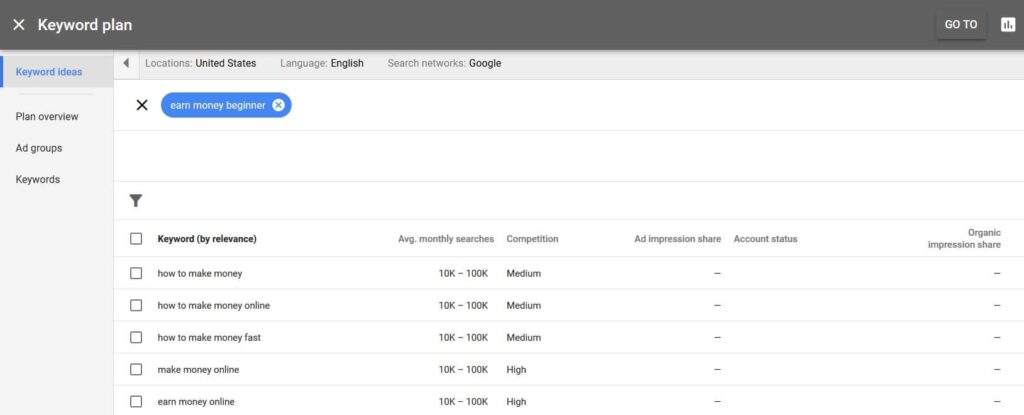 b. Internal links (attach links to other articles in your blog)
This is one of the most important elements when SEO Onpage, internal links help Google link related articles on your blog. Just like the structure of a house, if you do not have good internal links then your blog rank shall not be good for SEO. When writing a new article, remember to put the link of your old article there (or put the link of your new article on the old article), which results in readers "getting around" many more articles on your blog and they will stay at your blog for a longer time. This is the best way to decrease the bounce rate ratios. Just look at my article, how many article links do you see I have?
We need to Use internal link efficiently. It also helps users to easily do research and get around the articles in the blog for a longer time thus decrease bounce rate ratios. Internal link should be naturally and diversely used in the text (Anchor Text) based on the keywords you SEO. Be noted that don't make Google misunderstand by using 2 targeted keywords for one article.
c. Meta description
Meta will appear right under the title on the searching tools. Write good meta will help increase the amount of clicks to the article (CTR), but be noted that meta must also include keywords. The meta should also relate to the contents of your article and summarize the article as well in order that readers can have an understanding of what your article is about.
Making use of plugin Yoast SEO to improve and help SEOing your articles is the best solution. With Yoast SEO, you can optimize your meta by adding more keywords, writing an attractive meta, attracting readers to click on the article.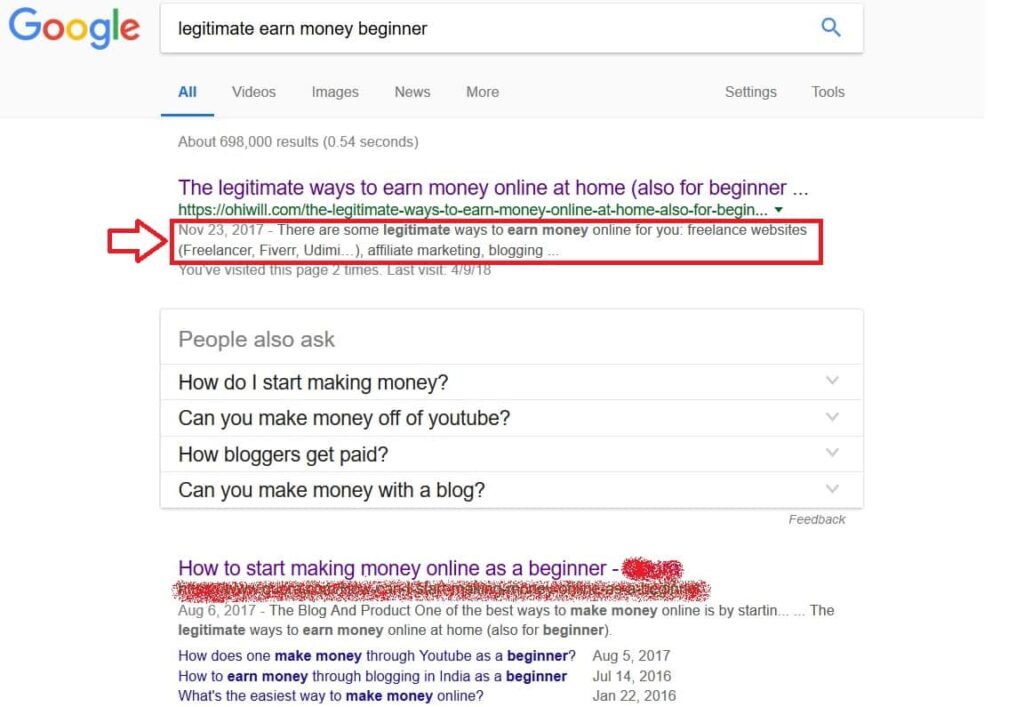 d. Optimize the article's title
Make sure that the title contains keywords, and it would be the better to put the keywords in the beginning than in the middle or final.
Pay attention that we should not make repetition of the keywords in the title (Google might assert that you are spamming the keywords) and the title should not contain more than 65 characters.
e. Structure of a URL to the article
Optimizing the structure of the URL (Permalink) is a simple and easy but very vital task to optimize the contents to a SEO standard article. Most people don't realize the importance of it or might ignore it.
You just need to insert your targeted keywords in the URL (better to put at the beginning). To optimize the URL you should also avoid using unusual characters, parentheses, inverted commas, commas or underlining words. It is optimal that you make use of alphabetical characters and numbers from 0 to 9 with dash (-) to separate the words.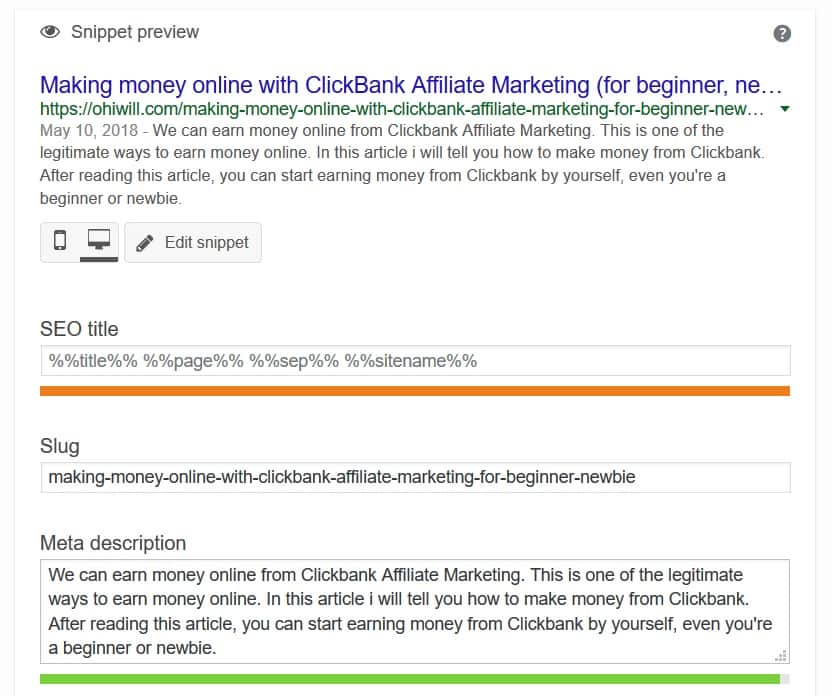 f. What is the density of keywords in your article?
It should be 1.5% of the content but you can also combine with targeted keywords or synonymous keywords in order not to make readers feel stuffed with keywords thus uncomfortable to read.
In most articles, I only use keywords once or twice in the article, nevertheless we should insert keywords in the first or last paragraph. We can also make bold, make sloping or underline important content keywords to make them outstanding.
g. Insert images to the article
To diversify the content but also to increase access to the blog traffic via searching for the image of user on Google.
A vital point is that we insert keywords in the name of the image file and Alt tag,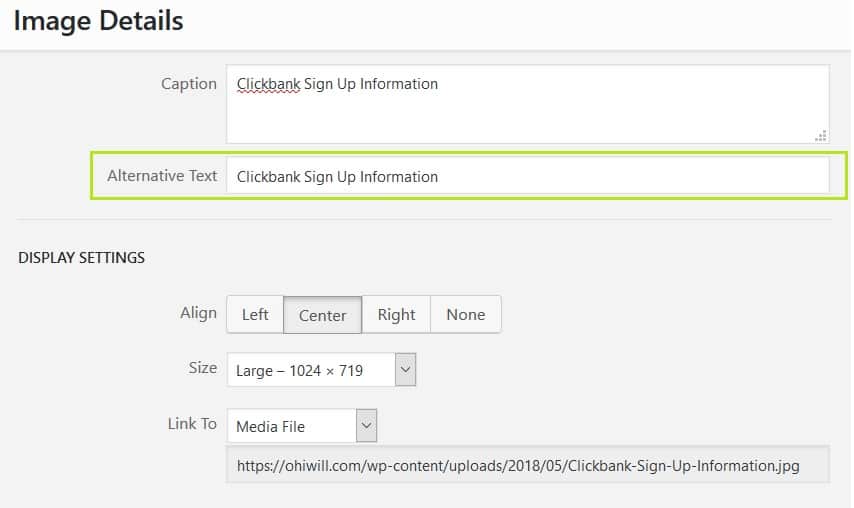 which shows Google what the image is about. It is better to use small-sized image to speed up the loading process of the page (below 20kb is great). Big-sized images make the loading process slower, decreasing the experience of users and rank on the searching tool (because loading speed is also one of the elements for Google to rank the page).
h. Make use of external link (attach links to other websites)
This is the way that you provide more knowledge for readers. But make sure that you are attaching links to related and trustworthy websites. If you are suspicious of the prestige of the blog you attach the link to then don't forget to use "no follow" or "external" element to avoid your blog going down in rankings as well as linking with untrustworthy websites.
3. Keep your spirit and develop your blog
You can only earn from blog after 6-9 months or sooner if you're great, which is what I want to strongly emphasize. Rome was not built in a day.
Does passive income from blog really exist?
Do you know that I often see so many questions on my new feed and posts in some groups with content as "I tried to write blog without any success of earning money", "how can I have passive income from writing on a blog?" or "How to make money from blogging?"…

Earning money through writing blog is one of the hardest method of earning money at this time. But whoever is persistent and go through the 6-9 months period will gain the fruits of earning high traffic with great income.
Tips for you: make use of various methods of earning money (for instance Freelancer, Affiliate Maketing, etc) and consider earnings from blog as part of the whole making-money strategy and the best method of increasing your income from Internet.
4. Manage your time
When starting to write blog, you have other tasks as well. Therefore, dividing the time for each task to keep writing for a long time is advised. Set a specific plan of writing blog. For example: one to two hours per day is great to keep the speed of writing. Don't make attempt to sit in front of the computer for too long to come up with a topic. Come up with ideas from things surrounding you.
Backup data of blogs is very essential: Protecting and saving data daily is a highly vital task. Just imagine one bad day, you cannot gain access to the blog or lose the rights of an administrator due to being hacked, or might get involved in technical issues from the hosts. That's no problem if you have the copy of the data. You upload it to another hosting and everything will be just the same as always.
 Tips for you: Making use of the automatic method of copying and saving data on an online saving service is a safe way.
Promoting your blog on social networks (Facebook, Twitter, Youtube, Instagram, Pinterest, Minds, Medium, Linkedin, Google+, Tumblr…): This can help you reach millions of people over the world with easy and fast way to connecting. It would be great if you can join them with your niche by groups, forum, channel… For example: Our article have reached more than 3K visitors on Minds network  (see screenshot below). And it's FREE. Great !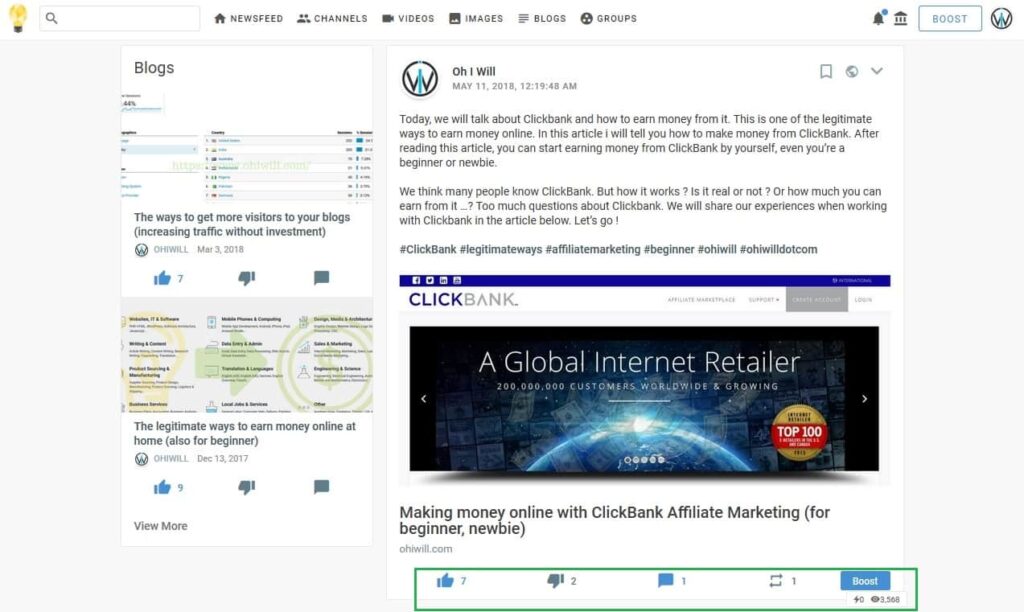 Spend time on analyzing traffic and managing your blog: It is not enough to focus solely on the articles. You also need to know who you are targeting at, whether they are male or female, what age they are? Where they come from, what browser they use, what device they use to get access to your blog, etc
Google Analytics allows you to know all of them, moreover you are also able to know what the most read article is on which day/month/year… Therefore, make sure that you already register your blog with Google and follow to have the overall count of the statistics above, thus improving content quality.
Rome was not built in one day: When you build a blog and apply the making-money strategies on that blog, you work hard but gain nothing. Meanwhile, other blogger's income is so desiring. You feel admired, and a bit envious as well. Remember that to achieve that success, other bloggers also have to go through highly devoting time just like you now.
In fact, earning from writing on blog is not a piece of cake. But whatever your plan of writing blog is, just forget about money. Focus on solving the solutions of readers initially, sooner or later you will get money. One more motivation for you is: I was persistently working for my blog for 2 months on end just to get the first $80. But if you are persistent, even if you take a few days off, you can still get roughly some 20-30 dollars, without turning the computer on and writing something.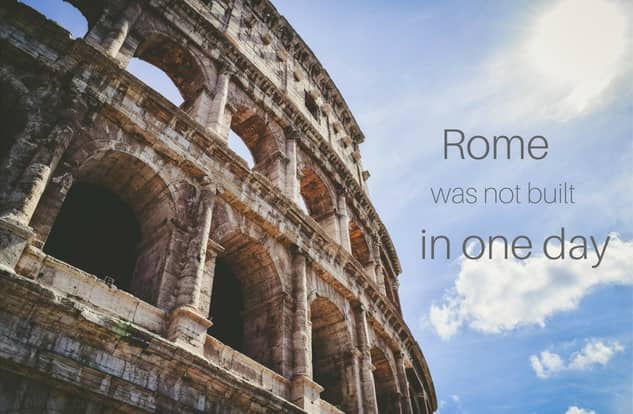 5. Always be honest
Above are these keys, strategies (plan notes) to help you develop a great blog. Remember, starting a blog that's easy to go, but creating a successful one requires hard work for sure. So don't give up and be honest when developing your blog.
The most effective and most used strategy to earn from blog is Affiliate Marketing. But in the event that you are not honest or lack understanding at some time, the outcome will be regretful. Be persistent and don't put long-term benefits in hazard just for short-term benefits.
Please let us know your opinion in the comments (share your experiences when building your blog). Thanks !