Create and setup a PayPal account to send and receive payments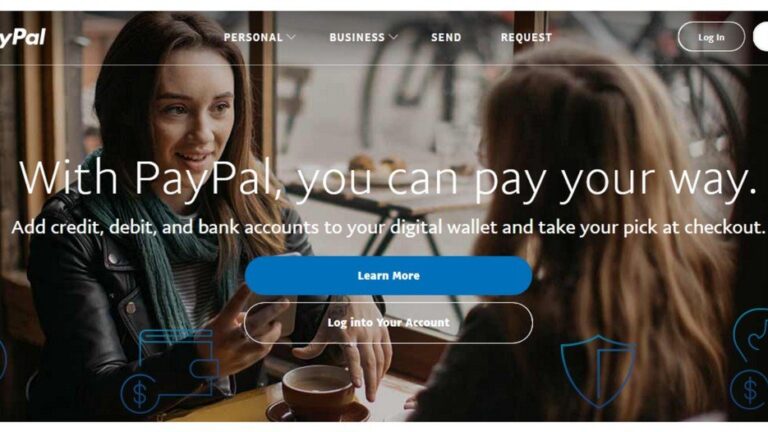 Last updated on
I will guide you how to create and setup a PayPal account to send and receive payments from anywhere in the world. And i also tell you how to avoid getting your PayPal account limited with these amazing tips.
If you are a freelancer who making money online (legitimate ways) or you are a buyer who buying/hiring online services, one of the most important thing you need that is a payment method (send and receive payments). Or if you want to buy or sell items from merchants all across the Internet, you will likely want to start using PayPal yourself. And PayPal is one of the best for this (legitimate way to receive your earnings). With Paypal, it's simple, quick and secure payments.
What's & Why PayPal?
PayPal is a company operating a worldwide online payments system that supports online money transfers. Simply to say PayPal is a service that enables you to send and receive money online. It's most popular online payment system that help you shop with millions of merchants and sellers around the world without having to re-enter your information for transactions. You can easily create and set up a PayPal account and start using it's likely the preferred payment method.
Your data is safe on PayPal. They are using data encryption (encrypted with the highest level commercially available) and anti-fraud technology to stay secure and protect your information. Your transactions details transferred over internet in encrypted form, so this is reducing the risk of online fraud. PayPal even pays hackers if they find vulnerabilities into systems.
You will have many benefits when using PayPal services. Firstly, it's free to sign up for a PayPal account (PayPal Membership). It's secure, simple to use, flexibility for sellers/buyers. PayPal guarantees 100% protection against fraud and unauthorized payments from your account. It's providing the safest way for shopping online without reviling your information.
You can easily send and receive money using PayPal email address or you can use PayPal's e-commerce features to add to cart, checkout buttons and shopping carts to your store. And if you have already linked your bank account to PayPal then you can withdraw money to your bank account and have it in 3-4 business days.
What you need to open a PayPal account?
A email address such as: Gmail, Yahoo mail, web-based email… And your email ID/address is the your PayPal account. You can transfer money from one PayPal account to another PayPal account via email address that already registered with PayPal.
A bank account:  you need to open a new bank account (or you can use bank account of your father, mother or wife…but it's better if you can open your own bank account because all credentials must be real and match with profile information)
A credit/debit card: Visa, Mastercard, Discover or American Express… It's not problem with type of debit or credit card. You can add credit card or credit later after opening PayPal account.
There are these steps to create a PayPal account :
Step 1: visit PayPal website (homepage)
It's: Paypal.com and click on Sign up or Sign up now as screenshot shown below: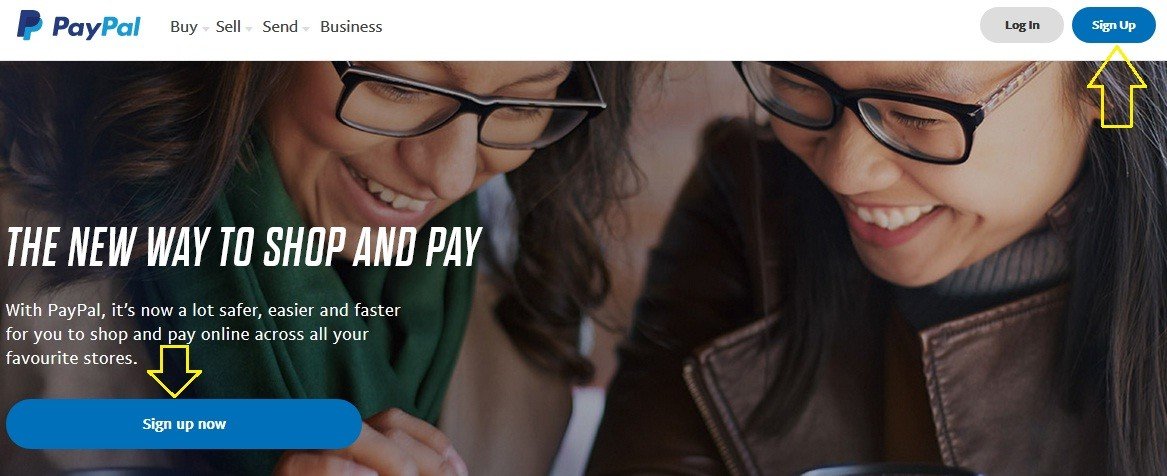 Step 2: choose Buy with PayPal and click on Get Started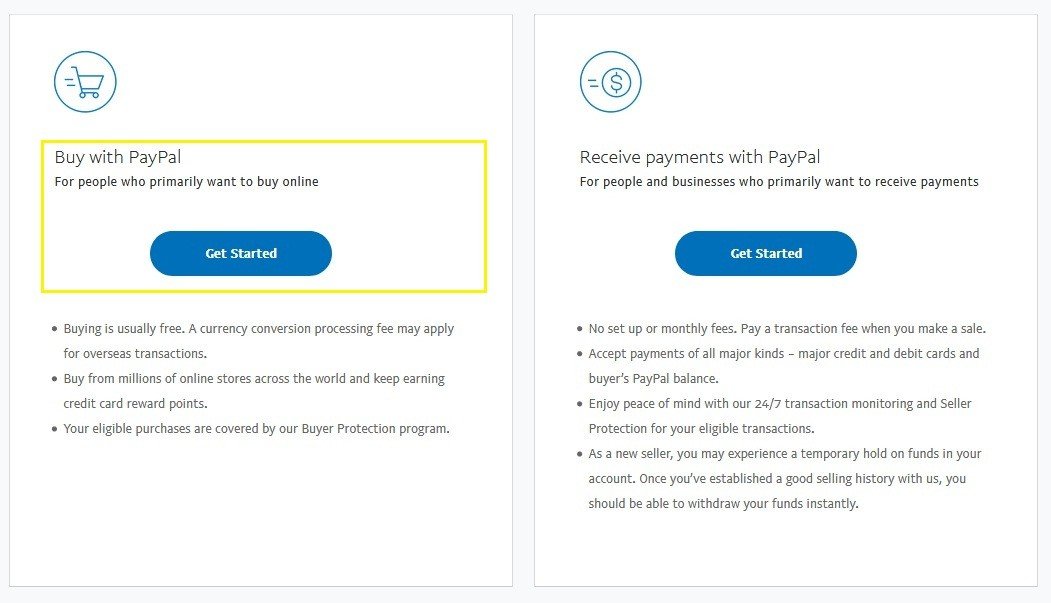 There are two types of PayPal account: Buy with PayPal (Personal/Individual accounts) and Receive payments with PayPal (Businesses accounts). You can choose Buy with PayPal for your account type first, if you want to upgrade to business account you can do that on later.
Step 3: Enter your email address & password then click on Continue button.

Step 4: Fill the form completely and click on "Agree and Create Account" button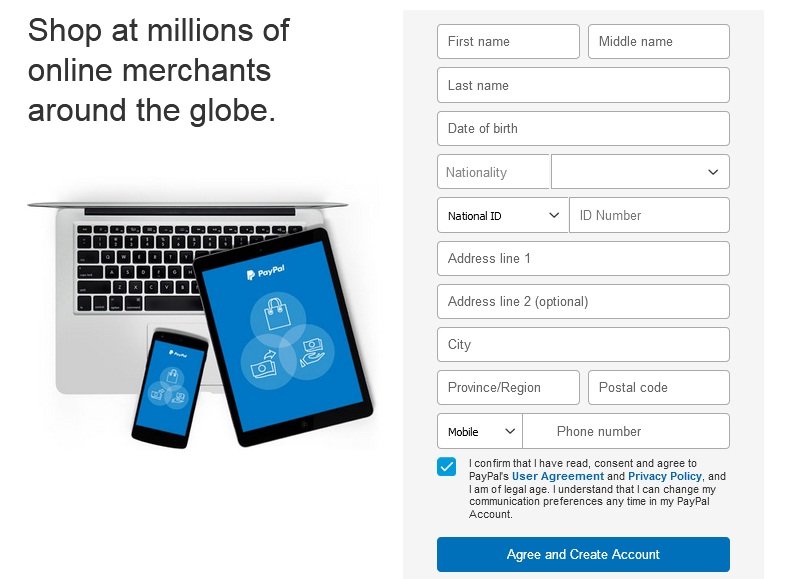 Note: you should provide real information (or you can change it on later but i wouldn't recommend this) because all credentials need to match with credit card and bank account details also. Anymore, PayPal may require you provide a scanned copy of National ID, Driver's License or Passport number when verify your PayPal account on later.
Step 5: You will be asked to link your card (credit card or debit card). You can add if you already have or want to add it on later by click on "I'll do it later".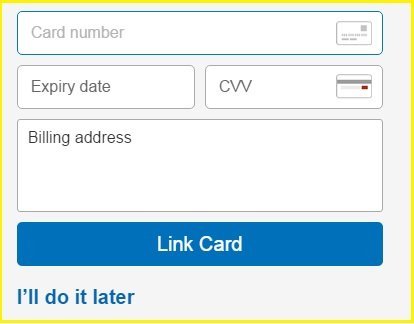 Step 6: Your PayPal account is created. Now you will be asked to confirm your email address to activate your account.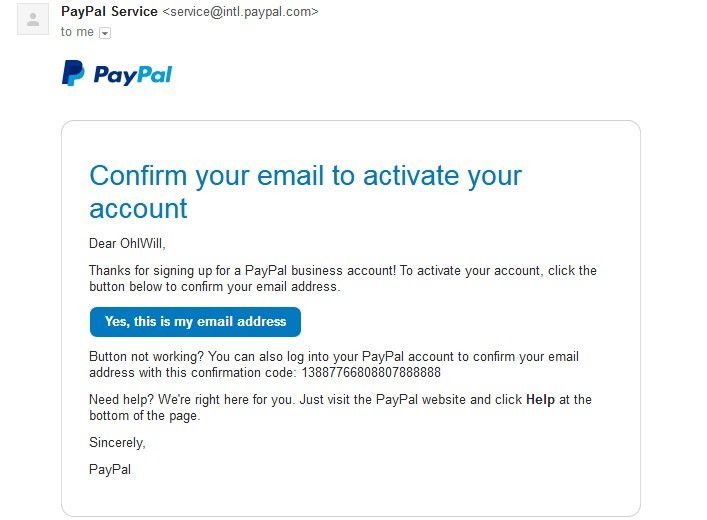 You need to click on "Yes, this is my email address" button (as screenshot above) to confirm your email with PayPal .
Step 7 : Verify your PayPal account (add your card and bank account)
To do this, you need to log in your PayPal account (with email address and password what you have already registered with PayPal) then click on Walllet link on main menu on PayPal. Choose Link a bank account and Link a card and enter your bank account + credit/debit card details (see screenshot below). Please make sure all information are correct, this is very important (PayPal may limit your account if it's fake/not correct information)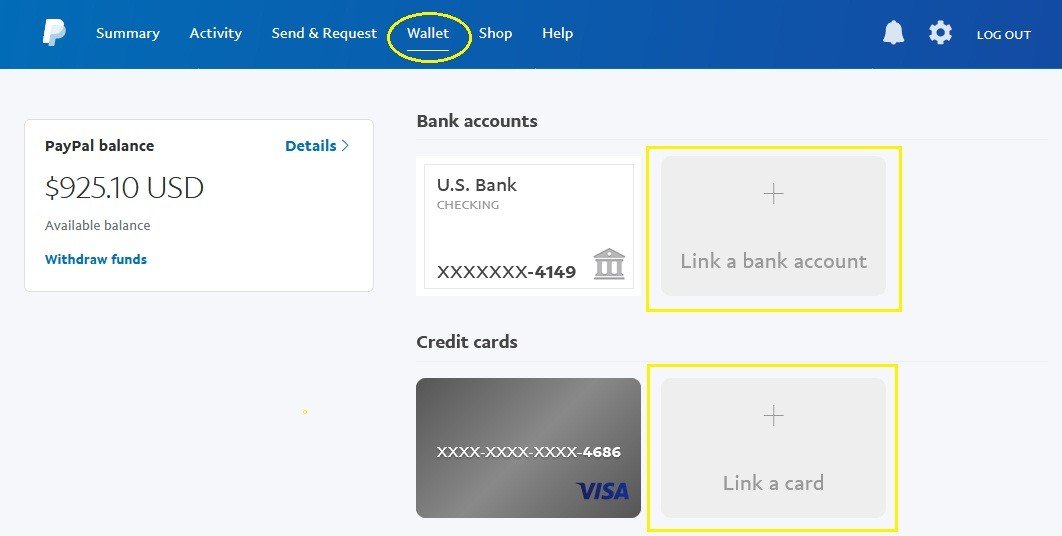 When you have already linked your card and bank account to your PayPal account you will get an email from PayPal for that (verified).
Note: you may need to provide 4-digit code when verifying your card, this depends on your card and bank account. But most of bank accounts with card will applied this. You can check it on Internet Banking or SMS service of your bank (you can call your bank to ask it if you didn't get this). PayPal do this to make sure the card is yours (PayPal made a small charge to your card and it will display a unique 4-digit PayPal code on your card statement). When you already entered the 4-digit code and you're successfully confirmed your card. The charge made to your card will be automatically refunded to you within 24 hours.
You can edit/change information of your profile, address…or add your security questions or upgrade your account to business by navigate to setting icon on the top right of your PayPal account (see screenshot below)

You're done with a PayPal account to send and receive payments.
Notice when creating and using your PayPal account
There are some tips to avoid getting your PayPal account limited/blocked:
You need to read PayPal User Agreement and Privacy Policy to make sure everything is clear.
Creating your PayPal account with real information (don't add a bank account or credit card that someone else used one time)
Don't create more than one PayPal account: if you created many PayPal accounts then PayPal will limit all your accounts (at least 180 days). Even you created them with fake IPs, different computers, mobile phones…PayPal still know that's yours then blocked your accounts (i have ever met this case before, it's a pain. I still didn't understand how PayPal did that till now)
Don't log in your PayPal account at anywhere else except your computer, table and smartphone (don't try it on devices of other persons then you can be blocked or get login problem)
Send and receive with trust seller/buyer/customer (your PayPal account can be blocked with high risk of fraud of seller/buyer/customer who used PayPal to steal)
….
And here are common questions about PayPal account (troubleshooting queries). It's useful information for you.
Please tell me in the comments if you get any problems when creating or using your PayPal account. It will be a pleasure to help you.