Where to Buy WordPress Theme and Plugin? MyThemeShop with the Top Quality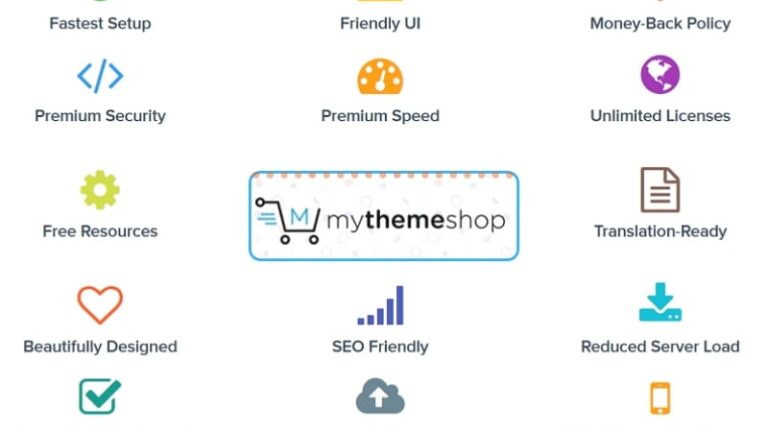 Last updated on
We have many reasons to buy WordPress theme and plugin from MyThemeShop. They have some distinctive features with the top quality themes, plugins.
Why MyThemeShop?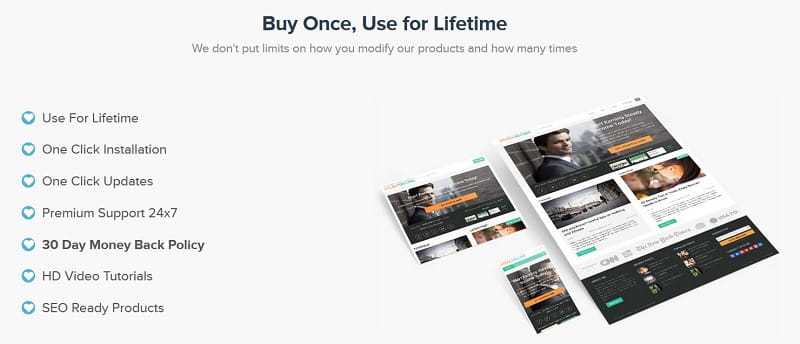 MyThemeShop is one of the best and most popular Theme & Plugin providers of WordPress, with +400.000 customers, coming second after ThemeForest
Since it was founded in 2012, MyThemeShop (MTS) has owned over 100 themes and around 30 plugins (121 themes and 33 plugins so far) for WordPress (including paid and free items). Their themes are usually used for news websites, reviewing blogs, affiliates, Adsense, selling, etc
Additionally, the research and development team of MTS does a really good job. They always provide products serving the need of the market. If they realize the increasing need for themes of the discounted or cryptocurrency websites, crypto themes amazing features will be given out.
These are suitable themes for beginners because they are easy to use and have theme import feature just like demo version.
You can buy themes and plugins from MyThemeShop with different categories and filters.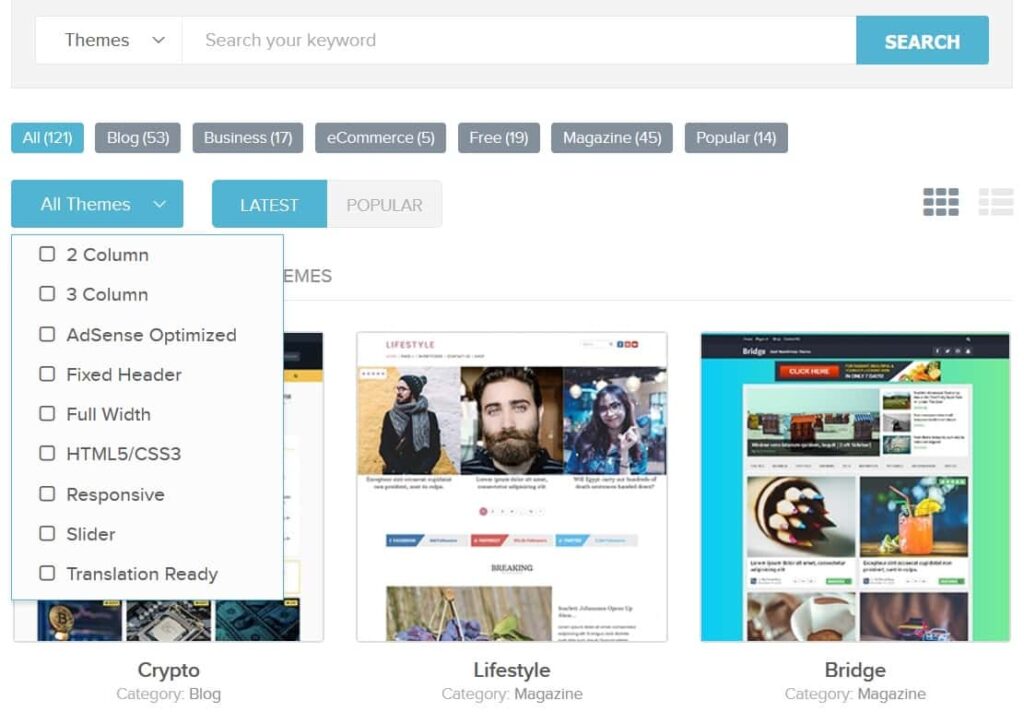 Additionally, MyThemeShop usually has discount events giving out coupons for customers. If you are using WordPress or owning a website/blog then don't forget to use themes and plugins of this provider.
Outstanding statistics of MyThemeShop
417849 happy customers over 6 years
121 themes in total including paid and free themes with different kinds
33 plugins to support building your website more effectively
57092 support questions answered
2 million downloads only in April, 2017
45k Facebook likes, 5k2 Twitter followers…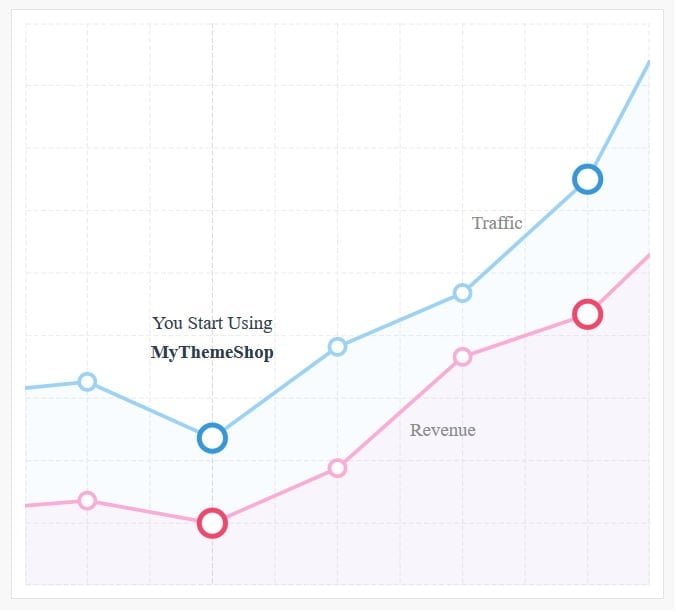 Why should we use themes of MyThemeShop?
MyThemeShop sells some distinctive features that other theme providers do not have:
Responsive feature: Responsive helps users have better experience. This feature allows your website to be able to work on all of the devices such as mobile, tablet, etc. Everything is compatible with the website's standard including: Responsive, HTML5, CSS3, etc.
Easy to install, amateurs without knowledge of technology can properly install themes on their own.
MyThemeShop products are light, clean code, thus they have fast loading speed.
There are a diversity of plugins, which fully serves the need of customers.
Optimize SEO: SEO is one of the most important elements that help with your website traffic. With your skills, you can even sell and increase your sales on the website. All of the SEO elements are fully optimized by MyThemeShop.
Simple and stylish: every theme of MyThemeShop carries a distinctive style of one designer. If you take a look at the demo and website themes here, you can see its simplicity and difference.
Great security: this is also highly favored by users. Paid products are usually better than free products at that aspect of security. The errors are immediately fixed, even though they have over 400.000 customers.
Multifunctional: there are a lot of integrated functions in every product of MyThemeShop. If you're using themes of ThemeForest you can see there are a lot of unnecessary options, however those errors are all fixed when it comes to MyThemeShop themes
Themes are integrated and compatible with plugins and third-party plugins (easy to install without fear of crashing)
MyThemeShop themes support creating Child Theme,which helps avoid losing data when upgrading to a new version
Support multi-languages , schema, etc
Use at your convenience with 1 click demo and an instruction guide on how to install
You can return themes and have money refunded within 30 days
Good support: in every product (themes/plugins) MyThemeShop provides users installation and usage instruction, additionally, there is also a forum created in order to support members at http://community.mythemeshop.com. You can visit the forum to discuss with other people there.
…
There are also hundreds of other features that you need to discover and the only way is to download and using MyThemeShop themes.
MTS disadvantages
There are some disadvantages of MTS themes (we know nothing is 100% perfect):
Although MTS supports SEO effectively, it still doesn't serve users need; therefore you need to install external themes and plugins such as Yoast SEO. However, they are in the process of developing a plugin for SEO. It is called Rank Math. It's in the Close Beta stage, which lets everyone download and try.
There are many unnecessary integrated themes and plugins, which leads to slow loading speed
There are a lot of discount advertisements. If you aren't careful, you will have to purchase a theme with a high price
There are a lot of simply-designed themes, which might not be worth buying.
In conclusion
If you have an intention of building your website on WordPress foundation then buying a theme is vital. Use paid themes and avoid using free or nulled WordPress themes (premium themes that are shared on the internet). If you use free themes, then there are a lot of limitations. And if you use nulled themes, the future of your website might be put at risk (nulled themes can contain malicious code)
Choosing themes from any providers is not important, but we recommend using themes MyThemeShop or ThemeForest, because they are 2 trustworthy theme providers, especially among the Bloggers community.
Here are their pricing, you can take a look them: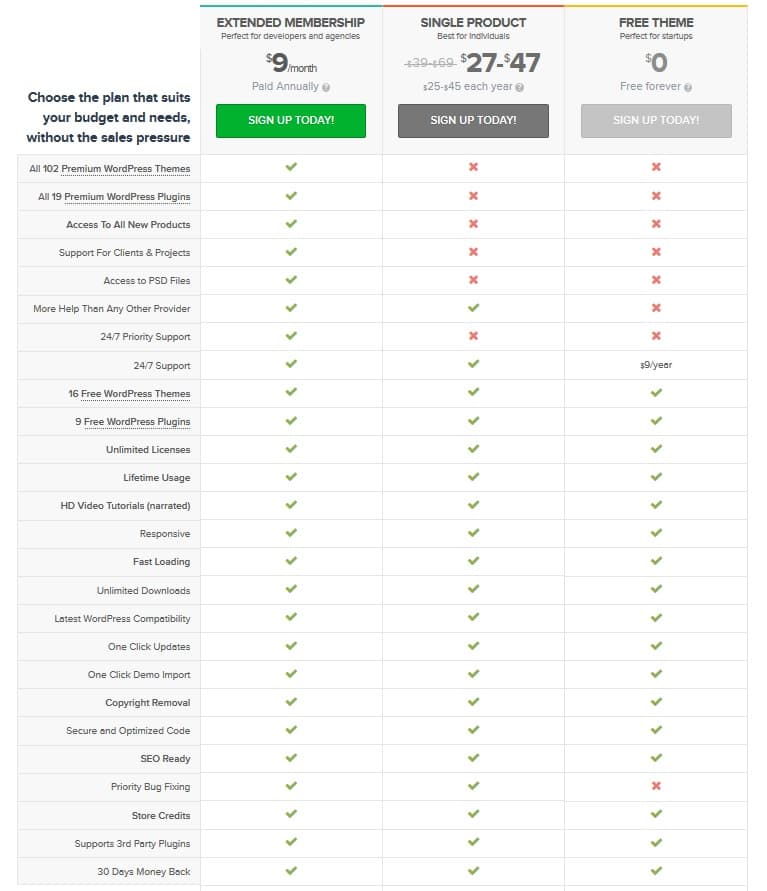 P/s: the common price on MyThemeShop is $45/theme, which is quite high if you are a beginner (or newbie). If you would like to experience some Premium Themes from MTS, feel free to contact us. We have a few MTS themes for trials, which you can decide to buy or not (themes unable to be updated). We nevertheless still encourage you to buy themes and plugins from MyThemeShop. You will have many options and better support. The important thing is your themes, plugins will be updated later.